Schede video AMD Radeon RX Serie 7
Schede video AMD Radeon RX Serie 7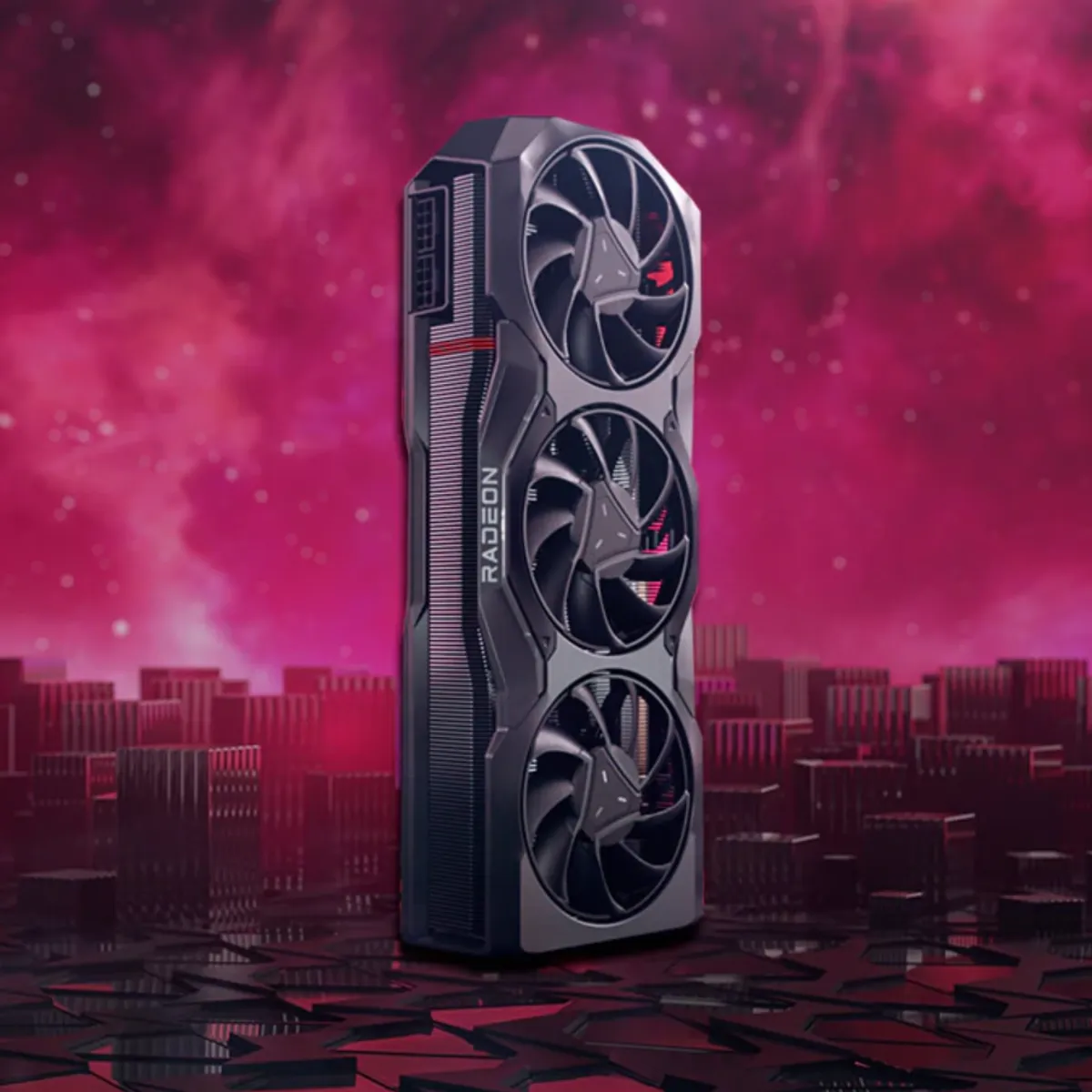 AMD Radeon™ RX Graphics Cards
Game. Stream. Advance.
Introducing the AMD Radeon™ RX 7000 Series Graphics Cards
Game. Stream. Advance.
Built on the groundbreaking AMD RDNA™ 3 architecture, AMD Radeon™ RX 7000 Series graphics deliver next-generation performance, visuals, and efficiency.
Game
Advanced AMD RDNA™ 3 Compute Units featuring Raytracing and AI Acceleration
Stream
Redesigned media engine featuring AV1 Encoding1, optimized for OBS
Advance
Advanced desktop experiences with AMD Smart technologies & AMD Software2
Breakthrough Performance
Break through new levels of performance with up to 24 GB of GDDR6 memory and blazing fast clock speeds for an incredible gaming experience. Radeon™ RX 7000 Series graphics feature advanced AMD RDNA™ 3 compute units, with second-generation raytracing accelerators and new AI accelerators to deliver remarkable performance while maximizing graphical fidelity.
AMD Radeon RX 7900 XTX Performance Avg. FPS @ 4K Max Settings3
121 FPS
Call of Duty: Modern Warfare 2
79 FPS
The Callisto Protocol
394 FPS
Tom Clancy's Rainbow Six Siege
166 FPS
Grand Theft Auto V
92 FPS
Red Dead Redemption 2
392 FPS
Counter Strike: Global Offensive
145 FPS
PUBG: Battlegrounds
Share Your Greatest Gaming Moments
Get ready for next-generation, high-fidelity streaming using your favorite software, OBS Studio, with the new hardware AV1 encoders1. With improved encoding performance and enhanced visual quality when streaming, the Radeon™ RX 7000 series graphics cards are the ultimate plug-and-play solution for streamers.
High-Quality Streaming with AV1
Unlock new multi-media experiences with full AV1 encode/decode support, designed to deliver incredible image quality at lower bit rates and smaller file sizes.
AMD Noise Suppression
AMD Noise Suppression7 helps reduce background audio noise from your surrounding environment, offering greater clarity and concentration whether you are focused on an important meeting or staying locked-in on a competitive game.
Advanced Gaming and Creation Platform
Build the ultimate desktop when combining the latest Ryzen™ processors and Radeon™ graphics for breakthrough performance and remarkable power efficiency. Take your experience to the next level with AMD smart technologies2 and AMD Software: Adrenalin Edition™ for faster gaming performance and improved video encoding. Radeon™ RX 7000 Series graphics are the ultimate plug-and-play solution, integrating seamlessly with existing ultra-enthusiast power supplies and cases with optimized system power, thermals, and noise levels.